Inter-Tribal Powwows in Hilo, Hawai'i
Photographs by Tom Whitney
5th ANNUAL • HILO INTER-TRIBAL POWWOW
MAY 29, 30, 31, 2010
Wailoa River State Park • Hilo, Hawai`i
Go to this website for all the details: http://www.hilopowwow.com/
The best explanation of what is involved in a powwow
is the Guests page on their site.
Tom Whitney created posters for three of the previous powwows and wants to share the images below. The prints shown here are not for sale. They are meant to show the vitality and diversity of Native American cultures and to tempt people to participate.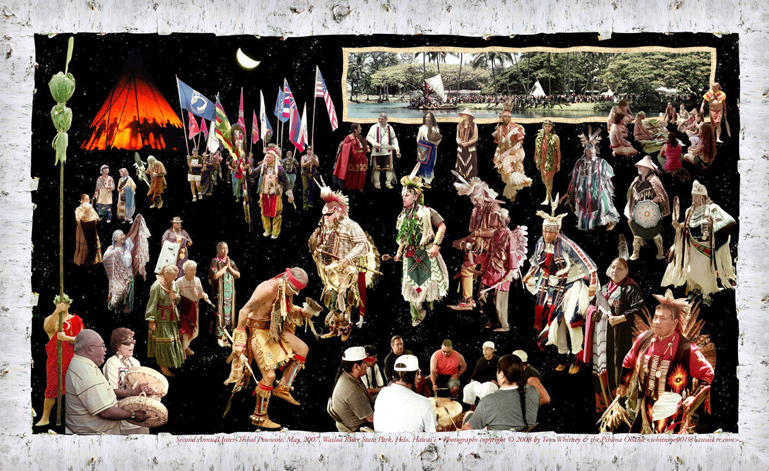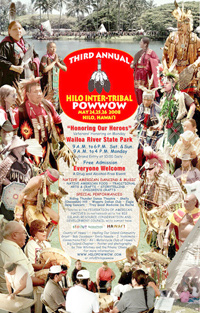 mm